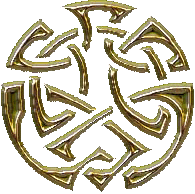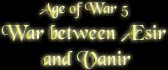 112 FEUD BETWEEN AESIR AND VANIR
Odin refused the Vanir's demand, stating that Gullveig had long ago
forfeited her right to live and been sentenced to death, and that the
Gods must carry out this sentence, whenever she was reborn.
He claimed that the Gods could not be made to make compensation for the monstrous
witch, who had brought the evil "seid"(evil magic) into the world.
One of the Vanir then pointed out, that Odin himself had once availed himself of the evil runes of Gullveig.
*HOME *