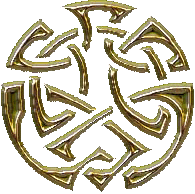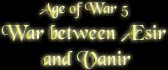 111 THE VANIR DEMAND COMPENSATION
To the Vanir, just as to the Aesir, Gullveig was an abomination who did not deserve to live, and they even suspected that her sorcery was responsible for Frey's irresistible love for Gerd.
Nevertheless she was now Frey's mother-in-law, and connected to the Vanir through sacred marriage-bonds.
Therefore it was their duty to demand compensation in return for her execution.
*HOME *