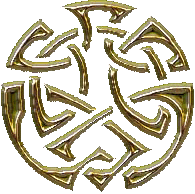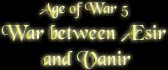 110 GULLVEIG EXECUTED ONCE MORE
At this time a giant maiden named Aurboda was one of Freyja's hand-
maidens.
As soon as Gerd had entered Asgard, it seemed obvious
that Aurboda was her mother, and furthermore it was revealed that
she was none other than the thrice-executed,
thrice-burnt
and thrice- resurrected Gullveig.
When this became known, all the Gods were assembled in Valhall, and Aurboda was present.
Thor in his fury killed the giantess with his hammer, and the Aesir pierced her with their spears
and suspended her body in the fire.
(go back to 15, 19, 46, 62; go forwards to 148)
*HOME *