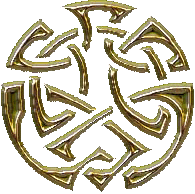 105 FREY RECEIVES THE SWORD OF REVENGE
As bridal fee Svipdag gave Völund's sword to Freyja's clan, and it was decided that Frey should be its keeper.
The nature of the sword was that it granted unconditional victory to Völund himself or his kinsmen, but eternal ruin to anybody else.
With the sacred bonds of marriage Ivaldi's clan was now interwoven with the Gods' clans forever, and the sword therefore Asgard's mightiest weapon.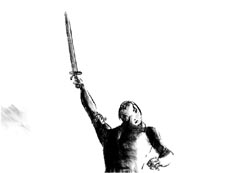 ORIGINAL GRAPHICS
MATS WENDT © All Rights Reserved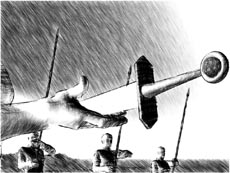 ORIGINAL GRAPHICS
MATS WENDT © All Rights Reserved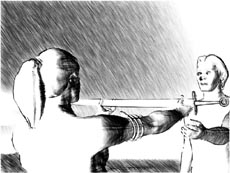 ORIGINAL GRAPHICS
MATS WENDT © All Rights Reserved
*HOME *