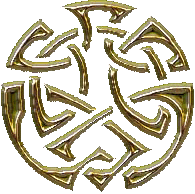 099 SVIPDAG LEADER OF GIANTS
Svipdag now summoned to him the hosts of Jötunheim, and made it known that he was now the wielder of Völund's sword.
He then led towards the south a huge army of Giants, which Gymir had collected.Soon it became known in Asgard what had become of the sword.
Odin himself went forth, accompanied by his sons and the Vanagods Heimdall, Njörd and Frey, in order to assist Halfdan to defend Midgard.
*HOME *