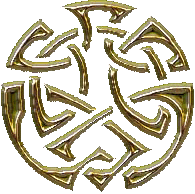 096 HALFDAN AND SVIPDAG
Halfdan offered to make peace with his stepson and promised to make him a powerful king over men.
Svipdag was furious, and refused
to accept bribery from a man who had raped his mother, slain his maternal grandfather and murdered his father.
If Halfdan wouldn't kill him now, he swore to kill Halfdan later.
Halfdan tied his stepson to a tree in the middle of a wild forest, and left his fate
to a higher power.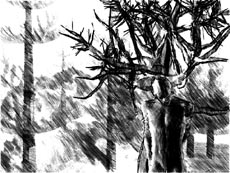 ORIGINAL GRAPHICS
MATS WENDT © All Rights Reserved
*HOME *