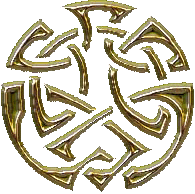 095 HALFDAN, HIGH KING OF THE PEOPLES
Now even the Swedes bowed to Halfdan's rule, and resettled the lands where they had dwelt before Fimbul-Winter laid it waste.
The defeat
of the powers of winter was now complete and final, or so it seemed.
But the story was not over yet.
*HOME *