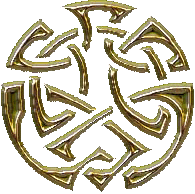 094 FINAL BATTLE AT SVARIN'S MOUND. EGIL SLAIN. Svipdag PRISONER.
Finally Halfdan made his way north to Svarin's Mound where the
migration had started at the beginning of the Fimbul-Winter.
There the final battle was fought.
Egil and Svipdag joined the army
of the North-Swedes.
On the night before the final battle, under the cloak of night, Halfdan secretly sought out Egil's tents, surprised him and slew him with his club.
On the battle-field Svipdag was taken prisoner.

*HOME *