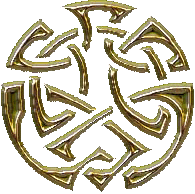 093 THE SCANDIAN ISLES RESETTLED
Among those who rebuilt the isles were Thjalfi, Vifill and Veseti.

Thjalfi settled on Gotland, which heretofore had sunk into the
ocean at sundown and re-emerged at sunrise.
Thjalfi encircled the island with sacred fire, and thus stabilized it.
Vifill settled on Aland, Veseti on Bornholm.

*HOME *