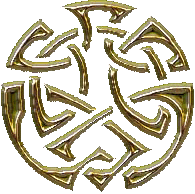 083 VIDGA, THE SON OF VÖLUND
Thus it came about that a sworn enemy of the Gods and their creation was raised in the palace of Mimir and his queen, protected by the very clan which guards over and takes care of the World Tree, a clan
connected to the Gods by ancient oaths of friendship.
Vidga was heir to the sword of vengeance, and bound by blood to avenge his father, should he lose his battle with the Gods.
But only by reclaiming the
sword would he be able to do this.
*HOME *