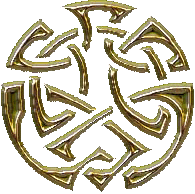 082 VÖLUND ENSURES BLOOD-REVENGE AND FLEES
Völund had secretly crafted for himself the shape of an eagle, in
which he now flew to Mimir's palace.
He promised to tell Mimir what
had become of his sons, if Mimir would promise him never to harm his
child's mother, whoever she was.
Mimir accepted this, whereupon
Völund reavealed his horrible misdeed, and flew away.
Bödvild bore his son, who was named Vidga.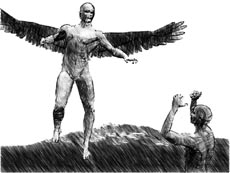 ORIGINAL GRAPHICS
MATS WENDT © All Rights Reserved
*HOME *