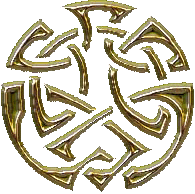 081 VÖLUND KILLS MIMIRS YOUNGEST SONS

Völund murdered two young sons of Mimir, who, heedless of their father's command, had rowed out to Völund's island in order to view his treasures.
From their skulls and eye-balls he crafted precious treasures, which he gave to their parents and their sister Bödvild.
Bödvild secretly went to the island, where Völund gave her a magic potion, and lay with her.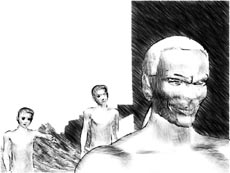 ORIGINAL GRAPHICS
MATS WENDT © All Rights Reserved
*HOME *