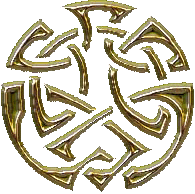 070 HALFDAN, ANCESTOR THE THIRD, FIRST OF KINGS
When SkjöldBorgarr, the ancestor of men throughout the gold and bronze ages, finally passed away, his son Halfdan became king over all the nations of the new empire.
He was first of the ancient
leaders to receive the title of king. His father's title had been
that of "judge"..
*HOME *