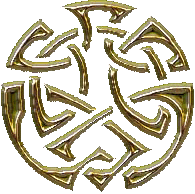 071 THE BIRTH OF HALFDAN
He was born at night during a thunderstorm, while "the sacred waters flowed down from Heaven's mountains".
Thor was imminent in the night sky at the child's birth, so in a sense he is Halfdan's "father".
Urd and her sisters were also present:they fastened a thread of fate under the heavens and fixed it strongly to the east and west, but to the north they could only fasten one strand, and prayed for it to hold forever.
Two ravens, who witnessed the birth, remarked that this marked the beginning of good times for ravens and wolves. The boy's parents, to whom Heimdall had taught the language of birds, heard this prophesy, and were saddened.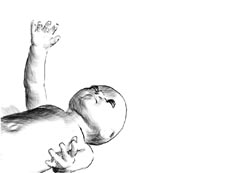 ORIGINAL GRAPHICS
MATS WENDT © All Rights Reserved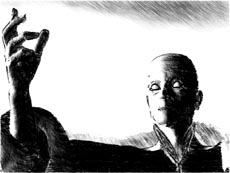 ORIGINAL GRAPHICS
MATS WENDT © All Rights Reserved
*HOME *