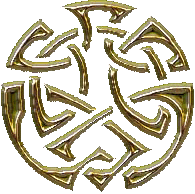 069 SKJÖLD-BORGAR FOUNDS AN EMPIRE SOUTH OF THE SEA
The multitudes flocking towards Aurvangaland grew alarmingly. The now aged Skjöld-Borgar decided to migrate still further south, over the sea to the mainland of Europe.
There, aided by his son
Halfdan (Mannus), he founded an extensive kingdom, reaching far south along the banks of the Rhine towards the tallest mountains on Middle-Earth. The Northern Swedes conquered Aurvangaland, and stayed
there.
*HOME *