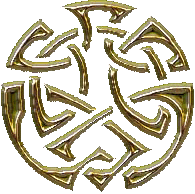 055 ODIN'S EYE IN MIMIR'S WELL
In exchange for an answer to this riddle, Odin had to sacrifice of
himself.
The answer was hidden at the bottom of the Well of Wisdom.

Then Odin tore out one of his eyes, and threw it into the well,
whereupon his eye saw the future of the world.
Even so Odin chose to have Urd confirm the vision he had seen.
*HOME *