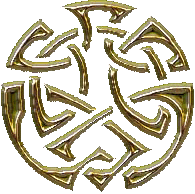 036 ODIN VISITS FJALAR THE SLAYING OF IVALDI
On the day before the wedding Odin visited Fjalar's palace, and had taken upon himself the likeness of Ivaldi.
He went to bed with the bride,
and in the night he exposed his true identity to her, and with her help stole the mead, which he carried to Asgard in the shape of an eagle.

Meanwhile Ivaldi was slain in an ambush arranged by Fjalar's door-
keeper.
.
*HOME *