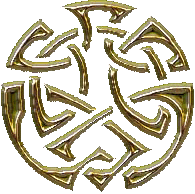 035 IVALDI TURNS AGAINST THE GODS
In his fury Ivaldi ambushed Nepur as he travelled through the Under-
world, overcame him and took back the mead, which he considered to be his by right.
In order not to lose the mead again he gave it to the Giant Fjalar for safekeeping in the deepest underground chamber of his rocky palace.
He entered into an sworn friendship with Fjalar, which involved Ivaldi's marriage to Gunnlöd, Fjalar's daughter.
.
*HOME *