CONCERTS
and public appearances with Eddan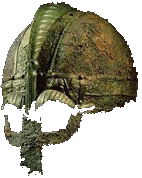 2010
Eddan at Museum of History in Stockholm
Eddan was displayed in an interactive installation at Historiska Museet from 22 June -28 Aug. The main radio news show in Sweden StudioEtt in P1 made an interview with MW that was broadcasted live July 27.

2009

Eddan premiere in Reykjavik on Iceland

Eddan premiere opens in Reykjavik/Iceland in a special pavilion containing an interactive installation. It is displayed during the summer.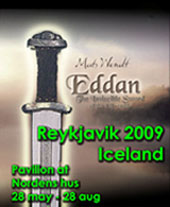 Special thanks to Nordens hus
2008
Eddan is finished 14 Jan 2008
2006
An interview with Mats Wendt about Eddan and is shown in the mythology exhibition, "Odin's eye (Odens öga)" at Dunkers Kulturhus in Helsingborg, produced in collaboration with several universities. 1 april 2006-2007. The interview is displayed on a screen and is incorporated in the exhibition in the context of how mythology is used today. Parts of Eddan is heard as background music during the interview.
2003
Eddan at Bayreuther festspiele
2003 in Germany. Five hours of Eddan is performed at Haus Wahnfried present Richard Wagner museum in Bayreuth. Wahnfried was Wagner's home. For the composer this was a dream come true.CONCERT IN BAYREUTH
Radio interview in Sweden's main classical program Mitt i Musiken. Parts from Eddan could be heard.
All major newspapers covered the story.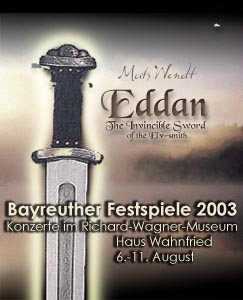 2002
Museum of science/Malmö
The concert hall, that was a conceptual meta-work that contained all MW's music from 1993, continues in the museum of science in Malmö (See below). The finished parts from Eddan was also shown in this interactive installation.
2001
The Concert hall at Teknikens och sjöfartens museum in Malmö Feb.
Displayed during the year. It is still possible to see it in 2002 at this museum.
The Concert hall continues at museum of science in Stockholm.(See below)
2000


StadsHallen in Lund Sweden.
Eight parts from Eddan (The Elf-smith or Alvsmeden) was test performed 16 april 2000.

Interviews on Swedish radio in the programs Mitt i Musiken and Klingan.

Consert in Atalante / Gothenburg Sweden
Concert at Atalante Nov 3 2000. An hour from Eddan was shown.

Museum of Science in Stockholm.
Eddan at Museum of Science in Stockholm Sweden in M W's Virtual Concert hall. It was displayed from Nov 2000 to 23 April 2001.

Swedish television made an Interview with Mats Wendt that was broadcast the 12 nov 2000 tv2. 13nov tv2 and 14 nov Channel1. highlights from the Eddan could be heard.
1999
The work began after seven years of preparations.
*HOME *