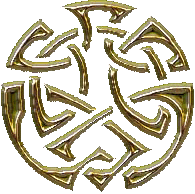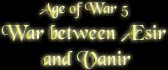 119 ASGARD IN THE POWER OF THE VANIR
After a long siege, the Vanir conquered Asgard with their strategy.
Njörd's axe burst open the locks of the city gates, and the armies
of the Vanir filled the sacred plains.
The Aesir obeyed the head of
Mimir and left Asgard, in order that none of the Gods be slain and
thus the order of the universe endangered.
*HOME *