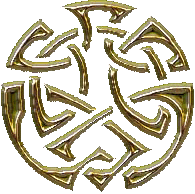 102 BALANCED ON THE POINT OF THE SWORD
It could now be said that the fate of Asgard hung balanced on the point of Svipdag's sword.
However this formidable enemy of the Gods had saved Freyja from a terrible fate, and delivered her intact into
Asgard.
She loved him, and longed for his return. Had he forgotten
all about her?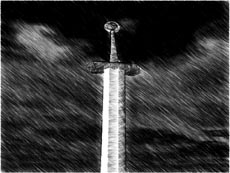 ORIGINAL GRAPHICS
MATS WENDT © All Rights Reserved
*HOME *