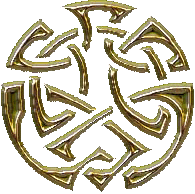 058 URD FORETELLS RAGNARÖK
Still Odin rode on, until he arrived at the Norns' Well.
He asked Urd to solve the riddle burdening his mind.
Urd answered him, that she knew that his eye lay deep in Mimir's Well of Wisdom, so he already knew the answer to all his questions.
But Odin laid all manner of treasures at her feet and begged for an answer.
Then she chanted the fearsome lay, which tells of the sinister fate of the world.
ORIGINAL GRAPHICS
MATS WENDT © All Rights Reserved
*HOME *