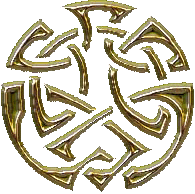 033 GROAS MAGIC CHANT
When Thor brought Egil back, his wife Groa was there waiting.
She sang a magic runesong to cure her husband, but such was her happiness at seeing her husband alive that she faltered and was not able to retrieve her husband's lost appendage.
However she was quite happy to
see her husband's toe transported to the heavens.
.
*HOME *