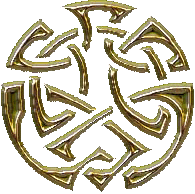 020 GIANTS WORRY ABOUT THORS STRENGTH
The Giants with Loki devised a scheme in order to find out how
strong Thor really was, how dangerous an opponent he might prove to be.
Loki tricked Thor into visiting the Giant Fjalar, and even accompanied him.
On their way and in Fjalar's hall they were tricked and deluded by Fjalar, who was strong in magic.
The competitions Thor participated in all ended with his defeat, but these were just
magical delusions devised by Fjalar.
Actually Thor had shown an
awesome power, much feared by the Giants.

*HOME *