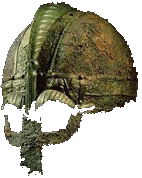 Updated 2019-10-11
THE COMPLETE NORSE MYTHOLOGY
SET TO MUSIC
A symphonic suite in 158 parts
spanning the complete pre-christian scandinavian mythology.

Play time: 16 hours and 37 sec.
Listen here to the low quality
net version and read the
story about the creation and
destruction of the world
and beyond.


Or listen on youtubee

Based upon an academic recreation
of the old world myth.


Composed between 1999 and 2008
with preparations from 1993.
On the web since 1999