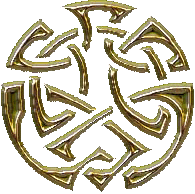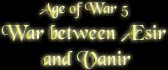 137 JALK AT ASMUNDS COURT
The armies of Guttorm and Asmund joined on the mainland. Sifka
was present as usual.
In the middle of the night a tall, one-eyed stranger visited Asmund's tent.
He called himself Jalk, and
warned Asmund against fighting his uncle. Asmund was totally in
Sifka's power, and would not listen to Jalk's warnings.
The one- eyed warrior then visited Hadding, and had a long discussion with him and his right-hand man Hamall.

*HOME *