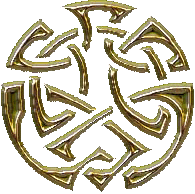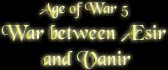 127 VIDGA SON OF VÖLUND
In the midst of the preparations, a youthful hero rode into Mæringaborg.
On his shield was painted a heraldic design, showing a smith's tongues and hammer.
This was Viðga, the son of Völund and Bödvild. Being
Svipdag's cousin, it was his duty (he said) to fight Halfdan's clan.
He challenged Hadding to single combat, was victorious, but did not
slay his enemy but held out his hand in friendship. Thereafter he
lingered long in the city, where he gained love and respect.


*HOME *