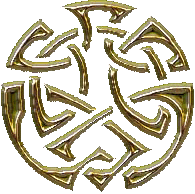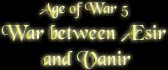 122 AESIR SUPPORT THE SONS OF HALFDAN
Now that the Vanir ruled Asgard, the Gods feared that Svipdag might take advantage of the situation, in order to avenge himself upon the sons of Halfdan, his slain enemy.
Thor therefore found foster-fathers for the two brothers in Sweden, the great Guttorm went to Hafli, the great Hadding to the mighty Vagnhöfði.
Nevertheless Guttorm had
no reason to fear Svipdag. They were both Groa's sons, and when he learned that Svipdag offered him a great kingdom on the banks of the Rhine in the west of Germania, he accepted his brother's offer and became king over the West-Teutons, who from his name (< Goð-Hormur)
received the appellation of Hermiones.
*HOME *