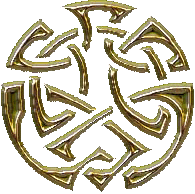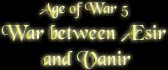 117 THE SEVEN SLEEPERS
Mimir's seven eldest sons, the great primal smiths, retired after their father's death, tired of the world's toil, determined that now nothing could purify the world except the coming Ragnarök.
They therefore went to sleep, and their sleep will last throughout ages.
Night cloaks their hall with twilight and deep silence.
The din of the World Mill and the eddies of Hvergelmir does not disturb their slumber.
In their palace there are inumerable halls filled with weapons and magnificent treasures of their making.
In one of the halls their sleeping horses await, fully attired for war.
Mortal men, whose destiny it is to enter their palace, must not disturb the seven sleepers, lest they be punished with a fatal disease which consumes them.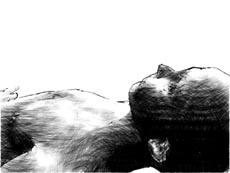 ORIGINAL GRAPHICS
MATS WENDT © All Rights Reserved
*HOME *