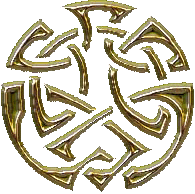 076 GROA'S DEPARTURE AND DEATH
Groa could neither bear to be mother to the son of her father's slayer,
nor to see Egil's son be raised in Halfdan's palace.
She knew that he would sooner or later have to avenge himself upon his foster-father.
Finally Halfdan sent Groa and Svipdag away.
They returned to the north of Sweden, where Groa awaited Egil's return.
She wasted away from longing and sorrow, and finally died.
On her death-bed she asked of her son Svipdag that if ever in sore need, he must visit his mother's howe and call upon her advice.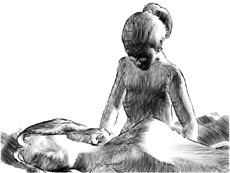 ORIGINAL GRAPHICS
MATS WENDT © All Rights Reserved
*HOME *