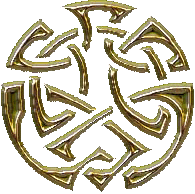 065 Völunds greatest Treasure
Völund was not satisfied by transforming Middle-Earth to a barren waste.
He has lost the competition between the master smiths and he is determined to take a horrible revenge at the hole creation.
Suddenly he gets the vision of the sword, an invincible sword, a sword of revenge, the greatest of all weapons, into which he could poure all of his craft and knowledge.

He hardened its steel in the deadly cold eddies of Niflhel's rivers, and carved it with forbidden runes of absolute victory.
The sword started to shine of it's inner power and Völund realise that the vision will be real.

He forge in frenzy and very soon it is obvious that this sword will be the mightiest weapon in the nine worlds.
An invincible sword that will destroy everything if not whieled by Völund or his relatives.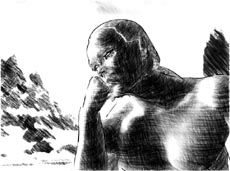 ORIGINAL GRAPHICS
MATS WENDT © All Rights Reserved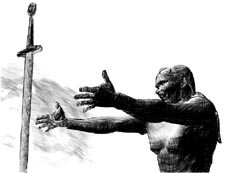 ORIGINAL GRAPHICS
MATS WENDT © All Rights Reserved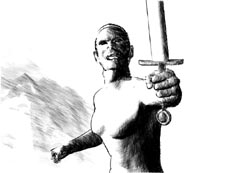 *HOME *