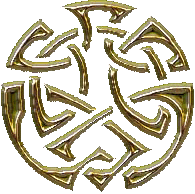 005 ODIN 'S SELF-SACRIFICE
Odin, while still young and inexperienced, was determined to rule the earth, but realized that he would need help in order to get rid of the ghastly brood.
He climbed Yggdrasill, dwelt there for nine nights without food and water, wounded with a spear, sacrificing himself to himself, praying for the power he needed.
Mimir gave him a drink from the Well of Creation, and taught him runic poems and lays of might (fimbulžulur).

ORIGINAL GRAPHICS
MATS WENDT © All Rights Reserved
*HOME *